For 10 years Africa Oyé has been working closely with local schools and community centres in our outreach programme.
In previous years Oyé has been able to build a fantastic relationship with the community and hosted successful workshops in schools. The artists who lead the workshops have been from a range of countries including Haiti, Niger, Zimbabwe, Cape Verde, as well as artists which are based in the UK.
Engaging with children in the region helps to promote the positive images of African culture we hold dear.
There are opportunities throughout the year to get involved and if you would like to host a workshop in your school please get in touch.
Please check this page for updates on opportunities available.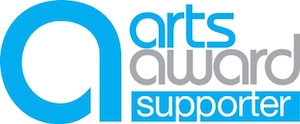 Learning and Participation Project 2017
Artist Muntu Valdo from Cameroon
Dates: 27th February – 10th March 2017
A focus on Africa through Music – connecting communities to world cultures
Morning or afternoon workshops available, 2 hours per workshop, full day options available also (please get in touch to discuss alternative workshop timings – we will try to adapt if we can)
Maximum of 30 students per workshop
All ages, from Early Year to KS4, KS5, Undergraduate and Adults
Cost per workshop £250 (to include refreshments)
If you would like to host a workshop in your school please get in touch and we can send across more information, lesson plan and booking forms.
The workshops can either be an addition to cultural studies or music studies as the aim is to add richness to subjects the students are already exploring through their studies.
Layout and Outcome:
During the workshop those taking part will hear about the artist's journey from being a young boy from Dibombari, whose musical development has taken him to stages across the world to develop his concept of reconciliation of blues, bossa, nova, jazz, afro-cuban, soul and funk that all have their origins rooted in the heart of African music.
 Muntu Valdo will teach some musical tricks and inspire those taking part so that together they can create a short piece of artwork.Participants are able to create music with the artist which allows them to apply practical skills learnt during the workshop. We encourage all participants to bring instruments with them, either ones that they are used to or ones that they would like to learn, to allow for personal development through the workshop.
The workshop aims to create a safe place for pupils to interact with musicians which will encourage creativity and appreciation for different cultures, a lesson they can take with them beyond the time we spend there and hopefully remember for years to come.